A diary of heart valve surgery
Heart Matters reader Catherine Mackay shares her diary and her illustrations of her heart operation and recovery, to help others know what to expect.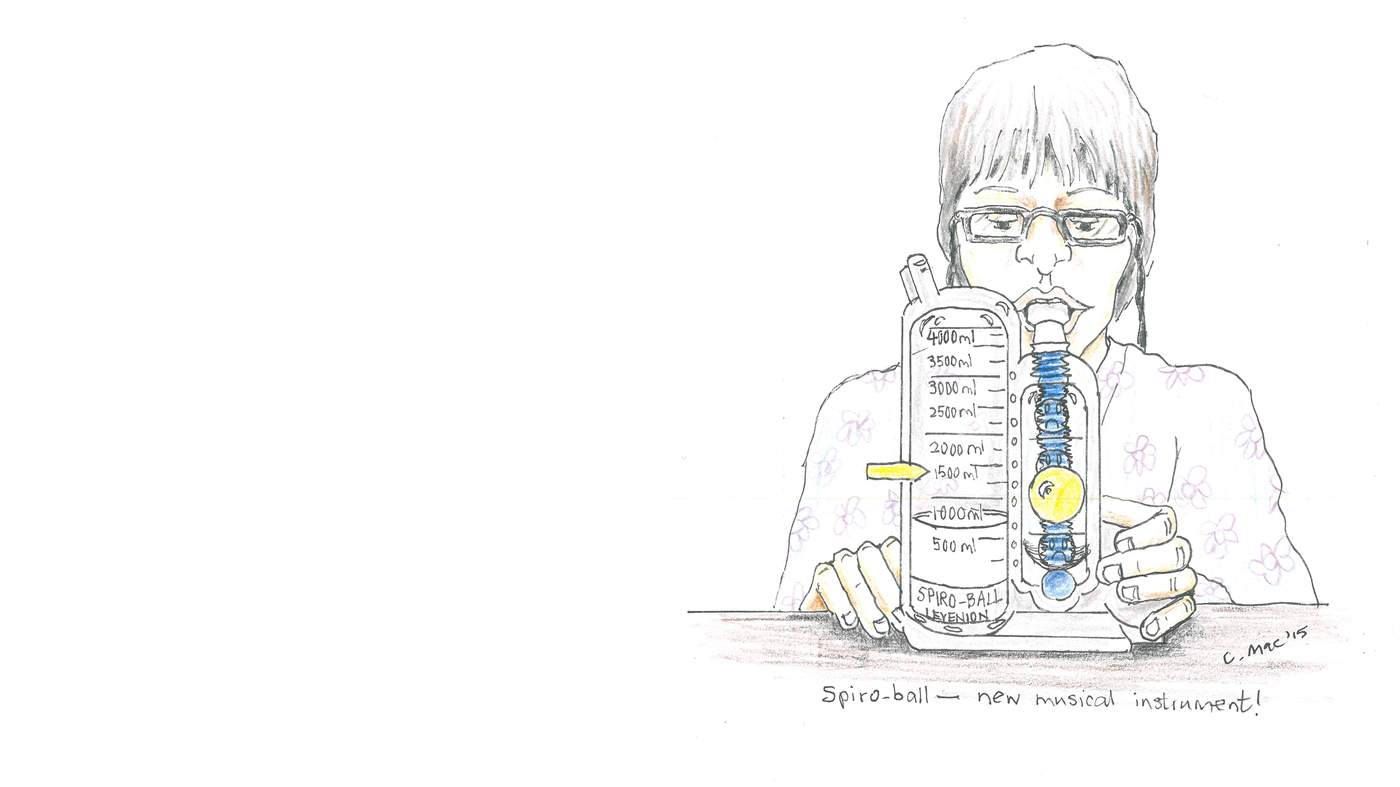 Why I wrote this diary
I decided to write this diary to explain to other people what to expect when they are diagnosed as needing heart surgery.
I had no idea of all the procedures that this would entail, or all the medical staff you meet and are treated by. I had no idea what to expect when - after the operation - you are transferred to the Intensive Care Unit. I wondered what the after-effects of the heart operation would be.
So I hope my diary is of some use to you and will put your mind at ease. There will be some discomfort, but the medical staff do their best to lessen the pain. They have your best interests at heart!
Wednesday 13th May - meeting my cardiologist
When I arrived for my appointment with my cardiologist, a nurse asked me to have an ECG test and weighed me. I then waited to see the cardiologist.
He seemed a brisk, efficient, type of man and came straight to the point, asking what my symptoms were. So I replied, "breathlessness, especially up hills, constant dizziness and light-headedness".
It took a few seconds to register what he'd just said. An operation... I never expected that as the outcome.
Dr Cooper then explained the different types of valves that could be used and the general nature of the operation. He said he'd also want me to have an angiogram, to make sure there wasn't any other problems with my heart, then launched into an explanation of the angiogram procedure and all that it entailed.
I came out of the consultation shocked and stunned, with lots of new medical information whizzing round my head.
I walked down the long "way out" corridor and just wanted to cry…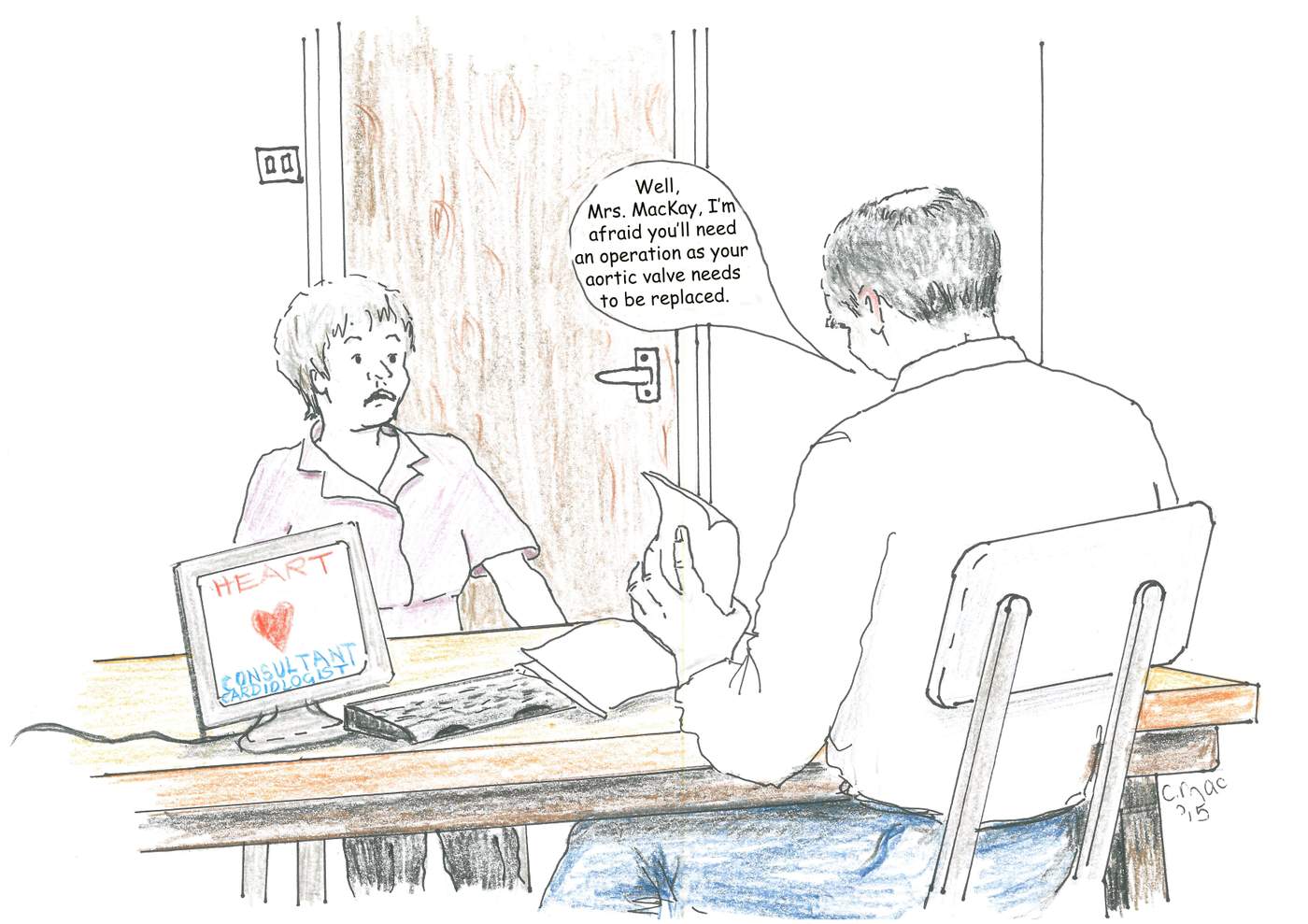 Friday 12th June - the angiogram
We set off at 6.30am for the hospital, to be there in good time for the angiogram procedure.
When we arrived I was taken to the ward along with seven other men and women who were having the same procedure.
A nurse filled in our admission forms and then we were given a large jug of water and a glass, and asked to drink it all during the morning.
Apparently the nurse said we were all 'good drinkers'. I thought we all must be, as there was a constant plod of us back and forth to the toilet!
I was surprised at the cumbersome protective clothing the staff have to wear to perform angiograms. On a warm June day, they must have been boiling.
When it was my turn to go in for it and I had got settled on the trolley, Dr Cooper said I could watch the dye reach my heart on the monitor, if I so wished. I declined politely.
The outcome of the angiogram was that there were no further complications with my heart. I thought the aortic valve replacement was enough, and was thankful that nothing else was needed.
I was told to make sure I rested during the next couple of days to let the groin site - where the dye had been injected - settle down again.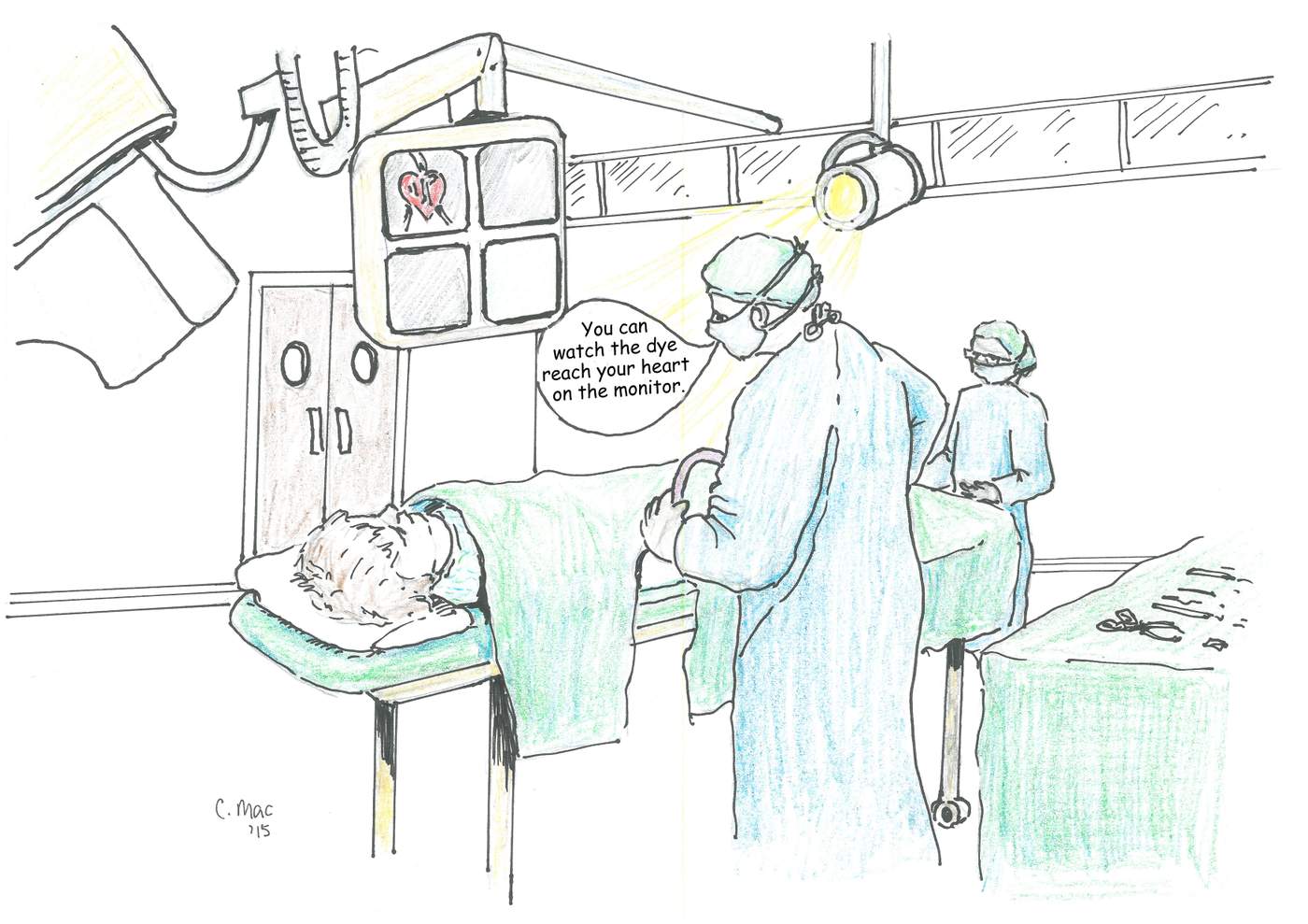 Monday 20th July
I arrived at hospital for yet another appointment. This time I was to meet the surgeon who was to perform the operation.
Unlike the cardiologist, the surgeon was much quieter and more serious in demeanour.
I watched him stir his tea and deposit the teabag onto the saucer, before he really started to discuss the seriousness of the operation. With gravity, he told me all the risks, looking straight at me.
Up bright and early for my 10:30am, pre-op appointment at the hospital.
At the cardiac unit, a pleasant, motherly nurse started the initial pre-op questions and procedures. First, all forms were filled in relating to my medical history. She gave me a booklet about before and aftercare with heart operations. She emphasised that this booklet was going to be like my 'bible' and had all the information I needed.
Then the nurse got down to the nitty gritty; namely MRSA swab tests. She politely and pleasantly got on with the swabbing and then packed me off, with my new 'bible' and other informative leaflets, to the next area.
I was weighed, measured, ECG done again, blood tests done, and a young doctor gave me a general examination. Particular emphasis was given to my neck and stomach. He was extremely thorough. My last port of call was the x-ray department, for neck x-rays.
It was early afternoon when all the tests were completed and I finally met my husband, ready to go back home. I was laden with booklets and pamphlets and my head was whirring with medical procedures. They all seemed incredibly efficient and streamlined. I was already impressed by them; let's hope the operation is going to be just as good and efficient…
The operation
and after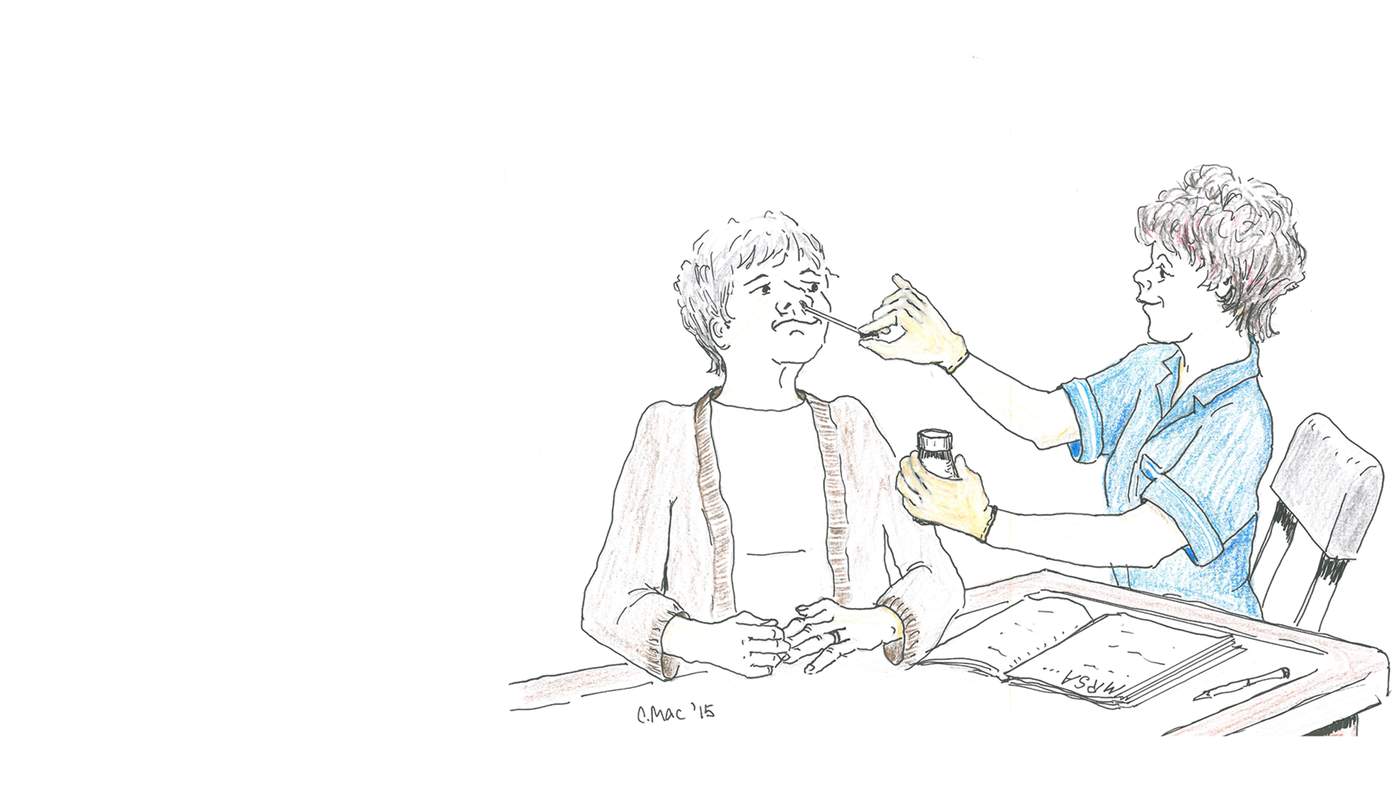 Wednesday 23rd September 2015
Once again set off on a lovely sunny, warm day for hospital, ready for the operation. I had mixed feelings - nervousness, yet glad I was going to get the heart problem sorted out.
We arrived in good time and I was given a room, with a shower, to myself. That was a surprise in itself. I thought I'd be on a ward with other ladies.
After my husband returned home I had several of the operation team visiting me and explaining what to expect for tomorrow. I signed the consent form.
My surgeon was my last visitor. He explained the best type of valve to put in would be the tissue one. It has about a 15-year life span. As I suffer from rheumatoid arthritis, he thought this would be the best option, rather than have a mechanical one and be on warfarin for the rest of my life. So I was quite happy to go along with his judgement.
Later in the evening, the nurse brought me two cups of water, which I was to sip during the night.
I rang my husband and elder daughter to let them know I was second on the list and would be going to be operated on at about 1pm. Then I settled myself down for the night, hoping and praying all would be well tomorrow.
Thursday 24th September (Operation Day!)
I slept fitfully and was woken by a healthcare assistant at 6:30am, bringing me fresh water.
I had my observations done at 8:10am and was told that there was no rush to get showered till 10:30am. So I gazed out of the window and watched the sun come up and listened to the magpies and seagulls squawking, and watched them milling about looking for food.
10:30am soon came round. I went to the shower room, armed with special shower cleanser, special mouthwash and special nasal gel – this is to make sure I'm not carrying any MRSA. Hopefully with all these products I should be well and truly clean ready for the operation.
At 12.45pm the porter arrived with the chair ready to wheel me to the theatre. This was it then, no going back!
The anaesthetic nurse greeted me and asked me a few essential questions and then I was taken into the anaesthetics room, to be prepared for the operation. All the staff were lovely in their approach and explanations. I had to sit on a trolley with my feet on a stool and hug a pillow that was placed on my knee. The anaesthetist then asked me to keep very still whilst he injected into my spine. With the help of the nurse I kept very still and prayed.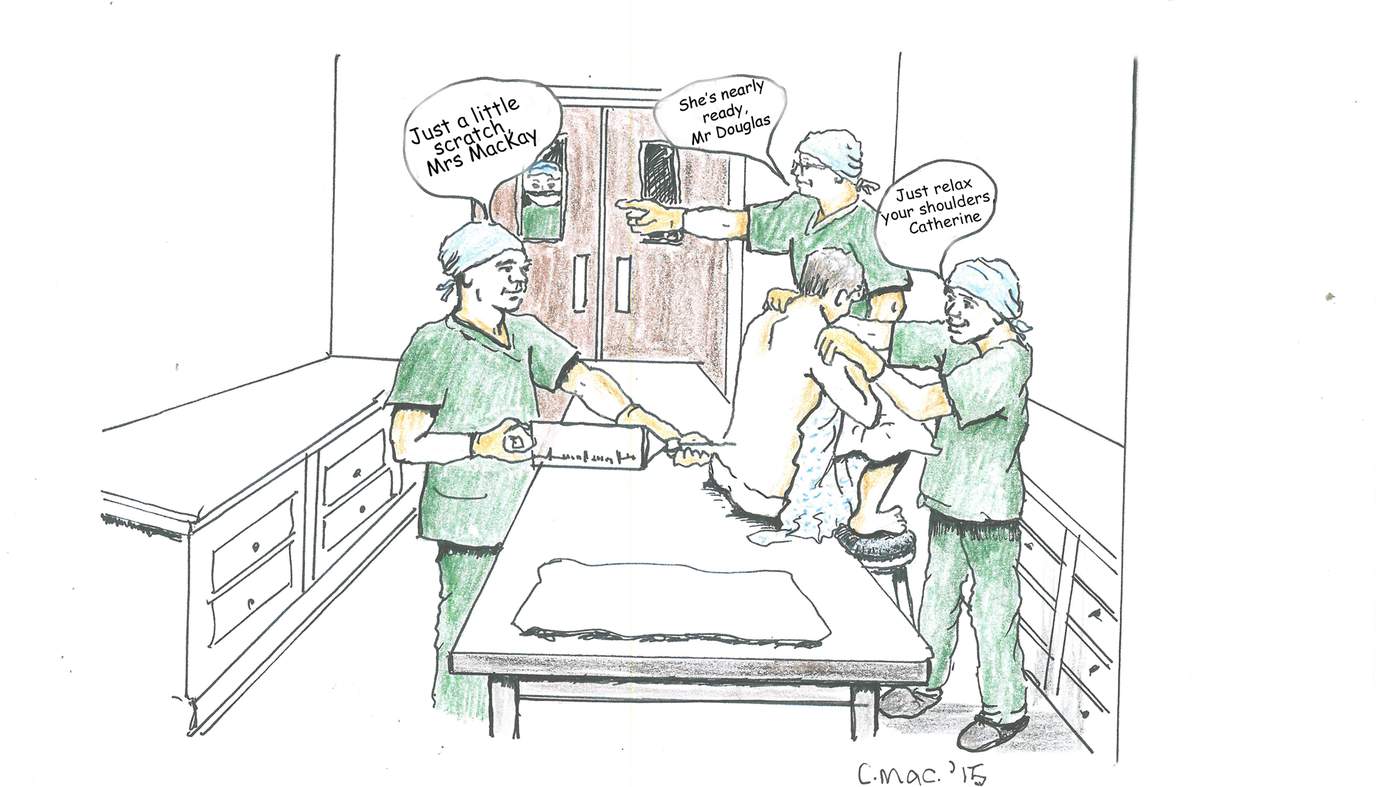 Friday 25th September
I kept coming in and out of consciousness, aware that someone kept calling my name and asking me to wake up. So I worked out that thankfully, I was still alive.
I remember being given a bed bath by the night staff. One of the nurses commented on the lovely smell of soap she was using on me. They were very brisk with the bed bath and soon had me freshened up. They then helped me into my chair. Wow! My legs were like ton weights.
A little later on in the morning, a new daytime nurse came on duty and put some white anti-thrombosis stockings on me.
They were really tight to put on. I thought, "There's going to be no way I'll be able to get them on and off at home. My husband or daughter will have to do the honours."
My named nurse was lovely: most thorough, organised and very kind.
Later in the morning, the surgeon came round and reported the operation had gone well and he'd fitted a 23mm valve. He was happy with my progress.
The next visitor was the physio. Again she was a lovely, cheerful young lady. She gave me a 'spiro-ball' for my breathing exercises, that I had to use hourly, and showed me some arm and neck exercises to do, and I had to frequently rotate my ankles. Her last parting gift was a rolled towel. I was to hug this to my chest if I felt I needed to cough, to make coughing less uncomfortable on my chest.
During the afternoon some drains were taken out and I was given gas and air to help cope with the pain.
I asked the nurse if she'd contact the priest to visit me and sure enough he appeared and gave me a blessing and said he'd come back with communion on Saturday. Lovely.
My first meal was painful to swallow. I really needed to chew an awful lot before swallowing and even then you could still feel it going down. I hoped that sensation was not going to last.
That night I went back to bed at about 8pm, very tired. I had a poor night; I just couldn't get cool and comfortable. My night named nurse was really patient trying to get me comfortable.
My blood pressure alarm kept going off whenever I moved my arm, he was up and down from his desk readjusting the machine. He must have been worn out by the end of his night shift.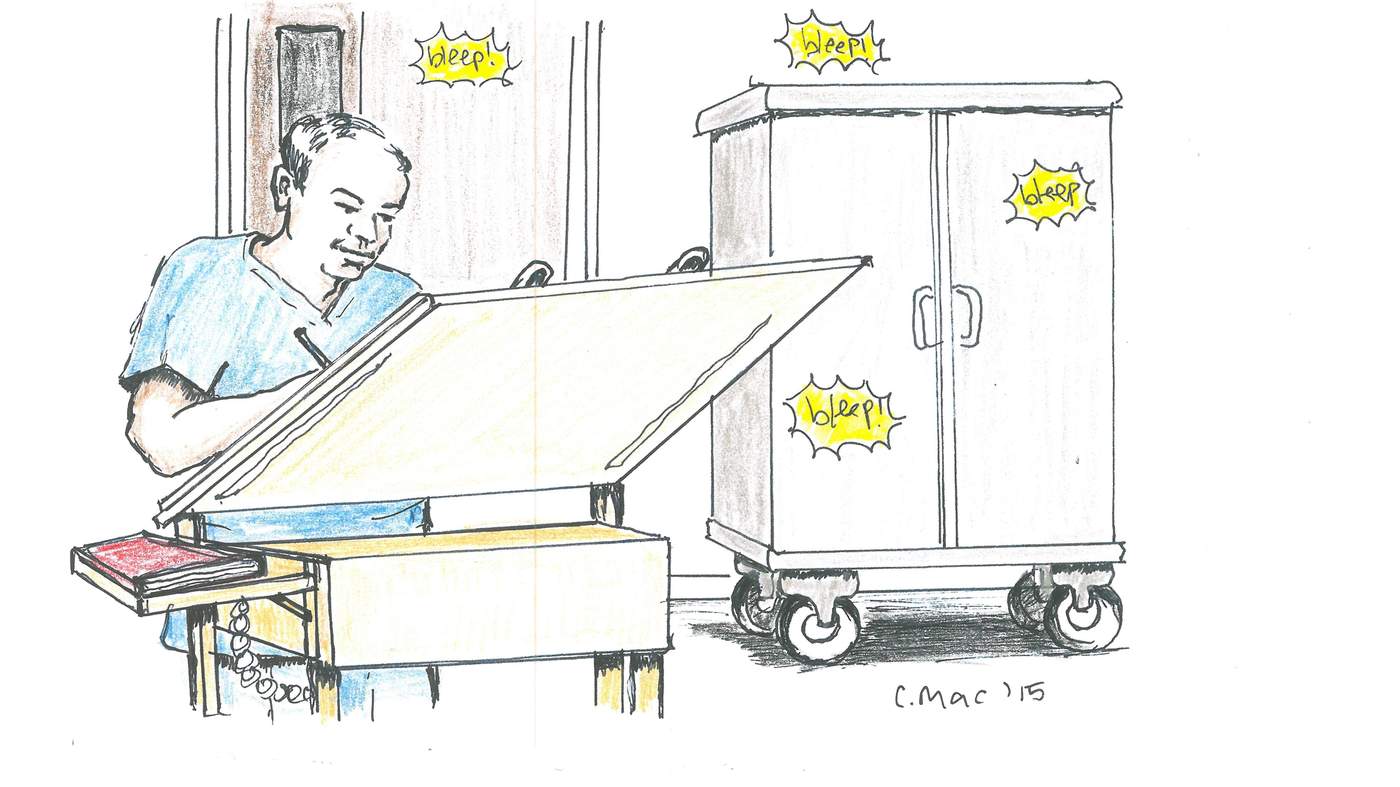 Saturday 26th September
Up around 7:30am. Washed myself as much as possible, with help from the nurses. I was helped into my chair and could move my legs much better than yesterday.
I feel very bloated and I've still not had a bowel movement. Probably this is due to the after-effects of the anaesthetic. I will be glad when that particular problem is resolved! In hospital one's life seems to pivot round the correct workings of our natural functions.
Still not much appetite, but I tried to eat a little. My throat is still a bit sore, but not as bad as yesterday, thankfully.
Round about 10am the pleasant physio came again. This time she was concentrating on getting me walking, with the help of her and two other nurses. I managed to shuffle half way round the ward, waving at other patients as I went.
Then after that session the surgeon and anaesthetist came to see how I was progressing. They both seemed pleased with my improvement and they said I would be moving onto a new ward soon. The surgeon also said that my catheter could be taken out so that I could function more normally. Hurrah!
In the afternoon my husband, Alan, came armed with cards and fresh news. It was great to see him. Also the priest came again and brought me communion.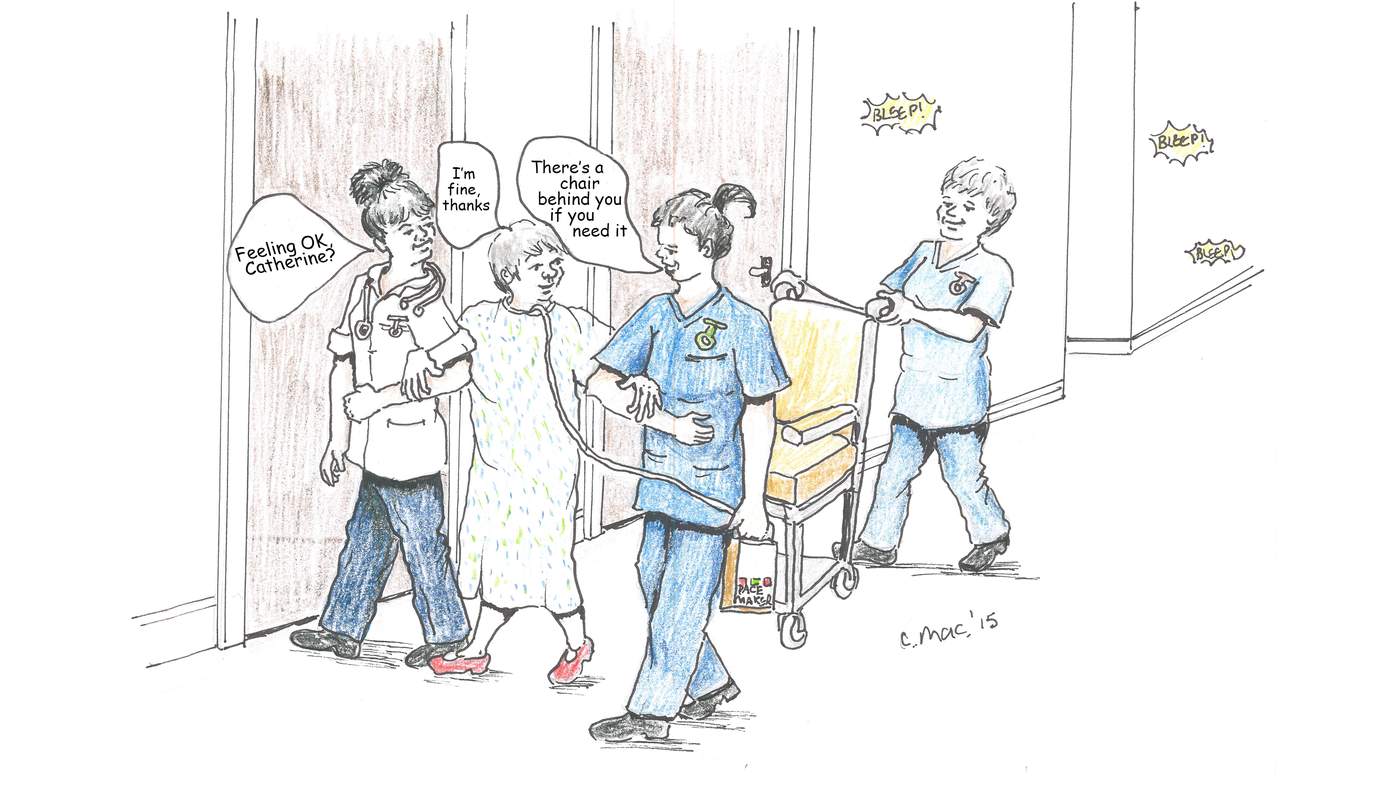 Sunday 27th September
At 2.30am, with the help of the night nurse, I walked slowly to the toilet and had great success! Feel better. Functioning normally again, thank goodness.
At breakfast time I managed a Weetabix and enjoyed it.
After breakfast I felt tired and so had a nod in my chair. Just before lunch I was transported down to the cardiology ward; first impressions very favourable. Once again I had a room to myself and en-suite. But best of all a window I could open - fresh air!
I was welcomed by my new named nurse and then had tea on a stainless steel tray, with tea pot etc, brought to me by the ward 'housekeeper'. She was another really pleasant and welcoming lady.
Moments later, Alan and Cathy, my younger daughter, arrived and relayed all the latest local news. It was great to see them.
After they returned home I had a meal, which I could now face and quite enjoy, as I was firing now on all cylinders!
I tried reading in my chair, but kept nodding off so got on top of the bed and had two hours sleep. I must have needed it. After awakening, I went round the ward to explore and practice walking. It had six patient bays or bedrooms, a day room where there were loads of 'thank you' cards pinned on the walls, a nurses' station, kitchen and some medical store rooms.
I hope I manage to sleep better tonight…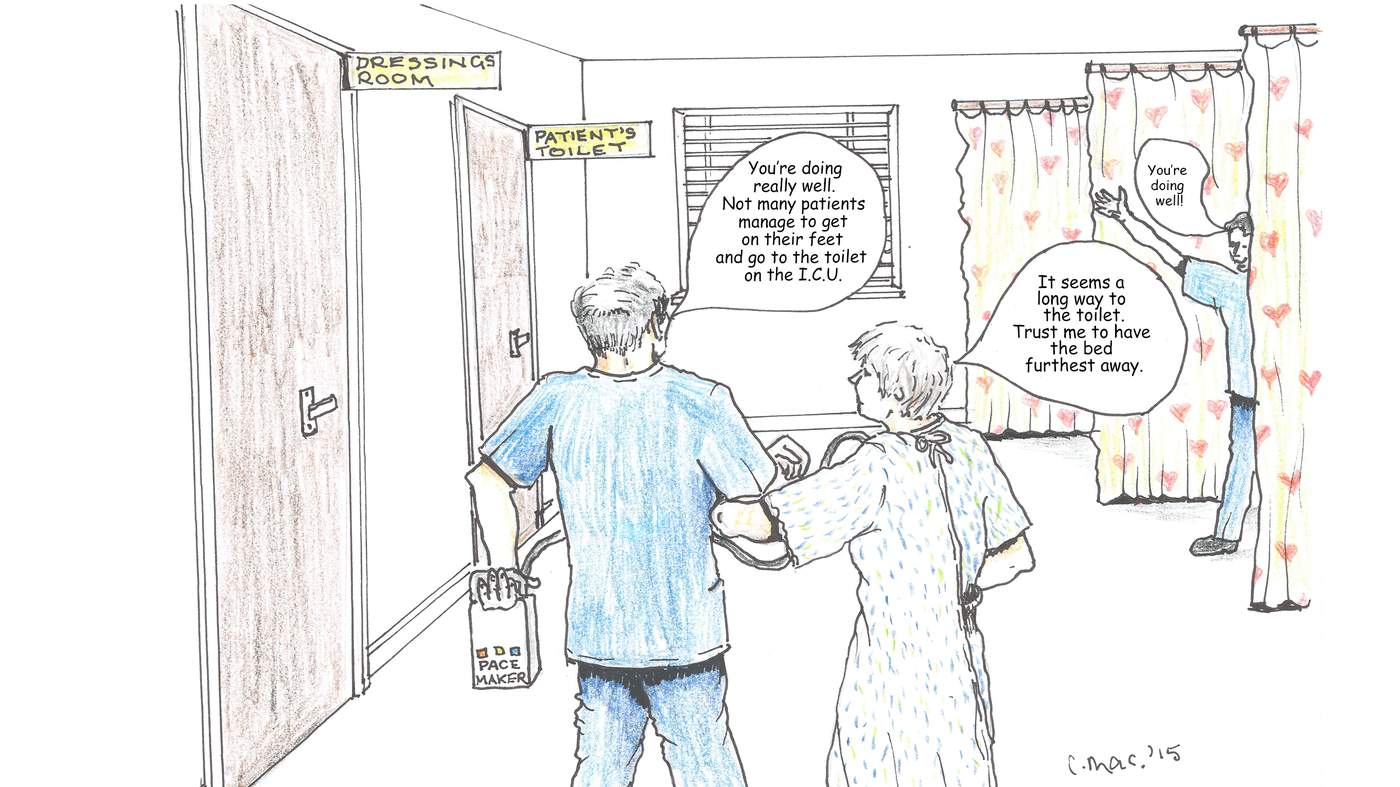 Tuesday 29th September
A new physio came after breakfast, to show me how to walk up and down the stairs in readiness for going home. She also told me that a cardiac rehabilitation nurse will contact me to start me on more exercises when I'm a little more recovered.
I managed to keep the awful white stockings on all night. I just kept yanking at the toe area to alleviate the pressure. It must be because of my oddly bent toes, that I have pain with them.
I noticed this morning that my hearing has become a bit muffled. Again, I hope it's not a lasting thing and just temporary.
A health care assistant weighed me - my weight has gone down a bit. That's not surprising, as I'm not eating the same amount I used to.
The physio told me I won't be able to drive for about 12 weeks and then it's after I've seen the surgeon. Apparently the breast bone has to be well healed before you drive.
Later on during the day more drains and lines were taken out. Some were getting nicely embedded in my flesh. I had to breathe in and hold my breath whilst they took them out. After that was completed, the nurses put me on the ECG machine for four hours to monitor how my heart was doing. I was actually glad of a rest and lie down.
The pharmacist popped in to check all my tablets. So many different medical personnel pop in and check this and that, that it's hard to keep track. They certainly look after you. Each night after tea I'm given a stomach injection. I think it's an anti-thrombosis injection. It's obviously doing the trick.
After I'd had a lovely doze in the chair, catching up on lost sleep, I had another little wander around the ward. Apparently I'm supposed to walk as much as possible, which is no hardship to me as I love walking. As yet of course I haven't got back into my stride. But I'm certainly happily practising.
Had a good, long phone call from my elder daughter Lizzie tonight. She said she'd be glad when I'm back home and she can see me. Hospitals are not her forte, so I look forward to seeing her when I return.
Wonder what kind of sleep I'll manage tonight. Hope it will be better than last night's.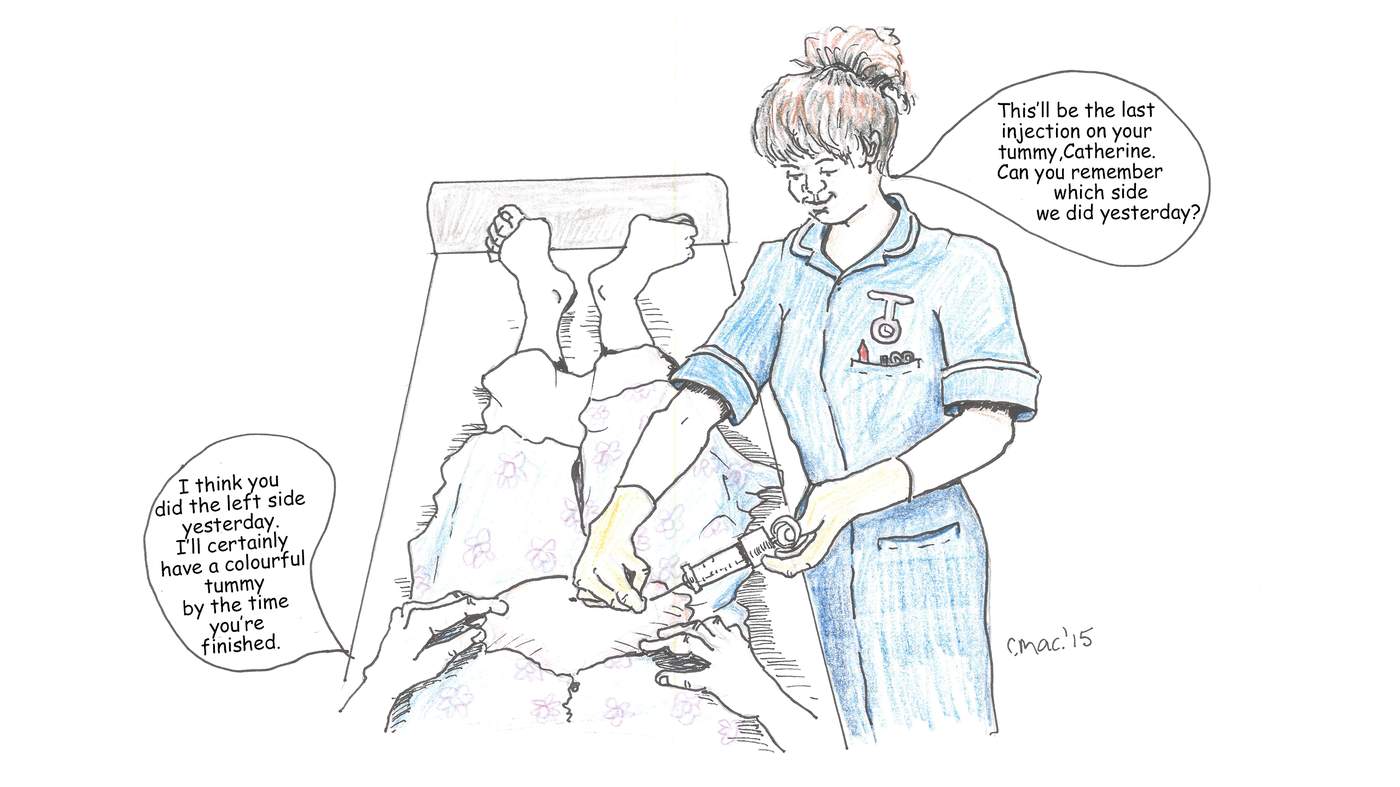 Thursday 1st October
It's now 5.10 am. I've been doing quite a bit of writing in my diary. It just has a way of verbalising your thoughts, worries and goals. It's very therapeutic. My heart, at the moment, seems to be doing a Highland jig.
Yesterday I managed to have my first shower since the op by myself. It was hard going, but worth the effort.
At 5.30am the French nurse came to do my observations and brought me a refreshing cup of tea. What service. Lovely.
Now it's 7.30am and the healthcare assistant has had me on the weighing chair and weighed me once again. It's now time for me to have my assortment of pills.
It's 9.15am. I'm breakfasted and showered and ready for the onslaught of the physio. I noticed in the shower that all my chest area is badly bruised, brown, green and yellow. It looks like a modern art tattooist has been given carte blanche to do his damnedest. Not a pleasant sight!
11.30am: Another fresh pair of lovely white stockings have been eased on. There's a trick to getting them on. You have to use a plastic bag over your foot first and then slide the stocking over, and then remove the plastic bag. Ingenious. I continue to do my 'turns' around the ward area. I'm also getting to know a few more of the patients as I shuffle by. Just been told I'll definitely be going home tomorrow, great, though I have been extremely well cared for at the hospital.
4.30pm: Had my observations done again and had another turn round the ward to work up an appetite for tea. Looking forward to more food.
6.20pm: Had a good meal and I'm now looking outside. The sun's starting to show signs of setting and outside seems hushed and the pace seems to have slowed down. Lovely time of day. Went to the day room and sat and read all the thank you cards. What lovely heart-warming things people have written. Tears streamed down my face as I read them. I went in search of tissues and bumped into one of the nurses. At first she was very concerned I was upset, but then she was relieved to know the cause of my tears.
8.20pm: I'm now back in my room. The surgeon has just been in, having completed lots more operations. He's pleased with the progress of the wound and warned me to be very careful at home; no carrying heavy bags. If the scar looks like it's oozing or inflamed I've got to come straight back here. He's certainly very thorough and dedicated to his patients' wellbeing.
9.15 pm: I'm going to try and settle down for the night, ready for the big day tomorrow. Home sweet home…
Friday 2nd October
What fantastic weather we've had since I've been in here. What a difference it makes to you mentally.
It's now 7.30am. I've just been weighed, 49 something or other. Apparently I was 52 something or other when I came in. The nurse said it was fine and not a problem. Well it is a problem, I still don't know what weight I am in stones and pounds. We elderly patients often don't work in kilos!
Another nurse has just been in to give me my tablets. She told me I'll be going home at visiting time this afternoon. She's also going to make me an appointment with the practice nurse at our surgery to take some stitches out.
I've been given breakfast and showered, great. I feel all fresh again. But I've still got those tight white stockings to be teased on again. Now back in my own clothes - it's good to feel normal again.
It's nearly 1pm. My bags are packed and I'm ready to go. I've got my lovely stockings back on again. The sun's still shining and Alan and Cathy came to collect me. I climbed carefully into the back of the car. Cathy has remembered to bring a cushion and I hugged my towel all the way home again. Cards and flowers everywhere.
Had a light tea and then ready for bed. I slept quite quickly once I had sorted out my pillows. Our mattress is more comfortable than the hospital one.
I slept on and off - reasonably well for the first night at home. I'm pleased. I'll have to read what 'Week 1' says in the pamphlet of what I'm allowed to do…
Recovering at
home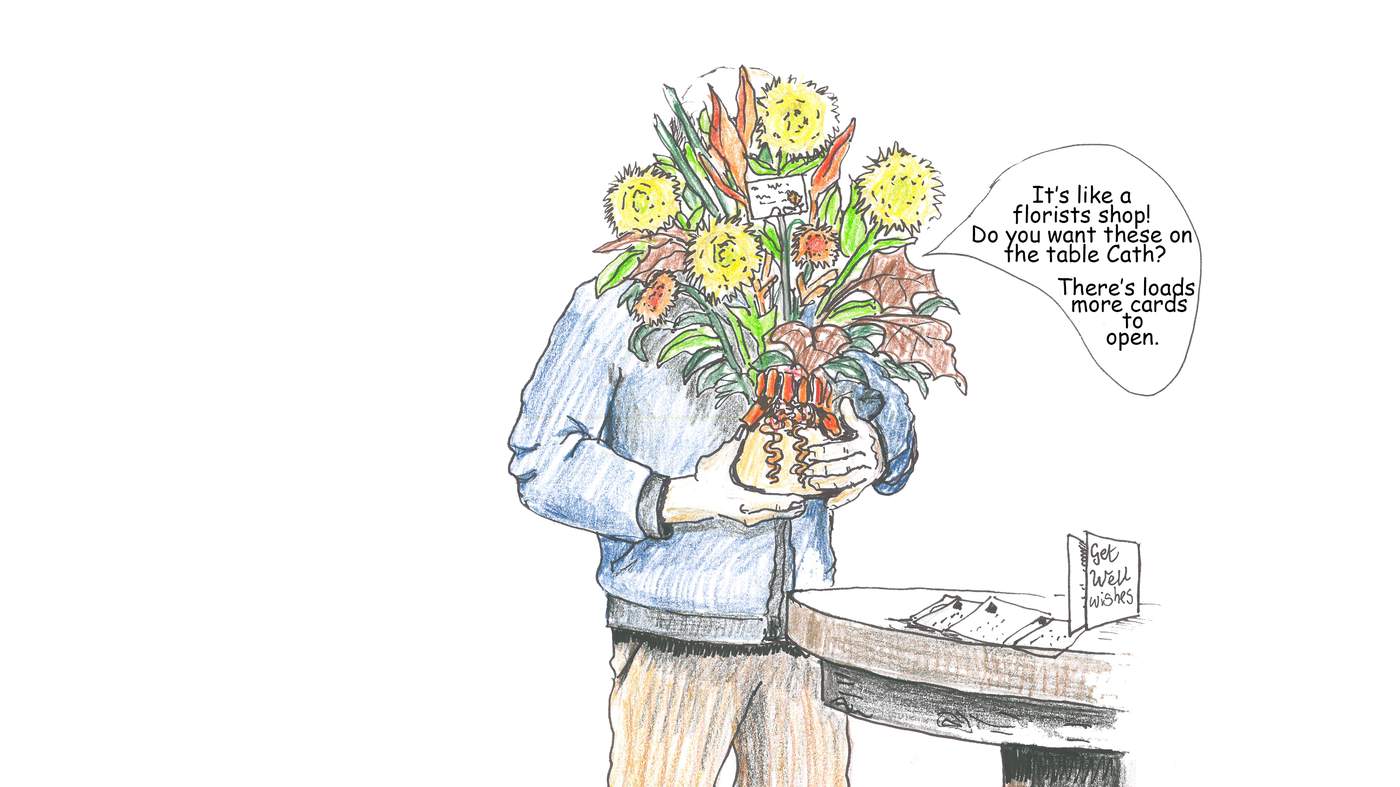 Saturday 3rd October
I managed to shower and dress slowly. Alan got the hang of how to put the stockings on, but what a face he pulled whilst he was doing it. Most comical.
Spent the day blowing hourly on my spiro-ball, chatting to visitors, resting and very short walks. My elder daughter Lizzie came round; it was really good to see her and catch up with all her news. She was obviously very pleased and relieved to see me. I made sure I covered my scar up, as I know she doesn't like to see anything like that. Can't say I'm enamoured with it either!
December 1 2015
Right through October, November and December I continued to follow my 'bible', that is the booklet the nurse initially gave me back in September, called 'Advice for Patients Having Open Heart Surgery'.
On December 1st I started my cardiac rehabilitation classes. My initial meeting was with the physio and the rehab nurse. They noted down the pills I was on and asked a bit about my medical history, weighed me and did my observations. Then they explained that each week there'd be an hour-long talk about issues relating to keeping a healthy heart. After the talk there would then be an hour's structured exercise. These would be shared with approximately a dozen other heart patients. These talks and exercises would be twice weekly for six weeks.
I went along to my first two-hour session, dressed in loose fitting clothing, and thoroughly enjoyed it. It took me back to my school days in the gym. I've always loved PE, so I was in my element moving around and using all the equipment. Again the staff were all very pleasant, helpful and organised. It was a joy to go. I was a bit sorry when I'd completed all my sessions, but I'm sure I will carry on doing my own potted version at home.
So lastly, I'd like to say that our NHS is wonderful. It's wonderful because so many of the staff are so dedicated and give so much extra time. A big thank you to all of you.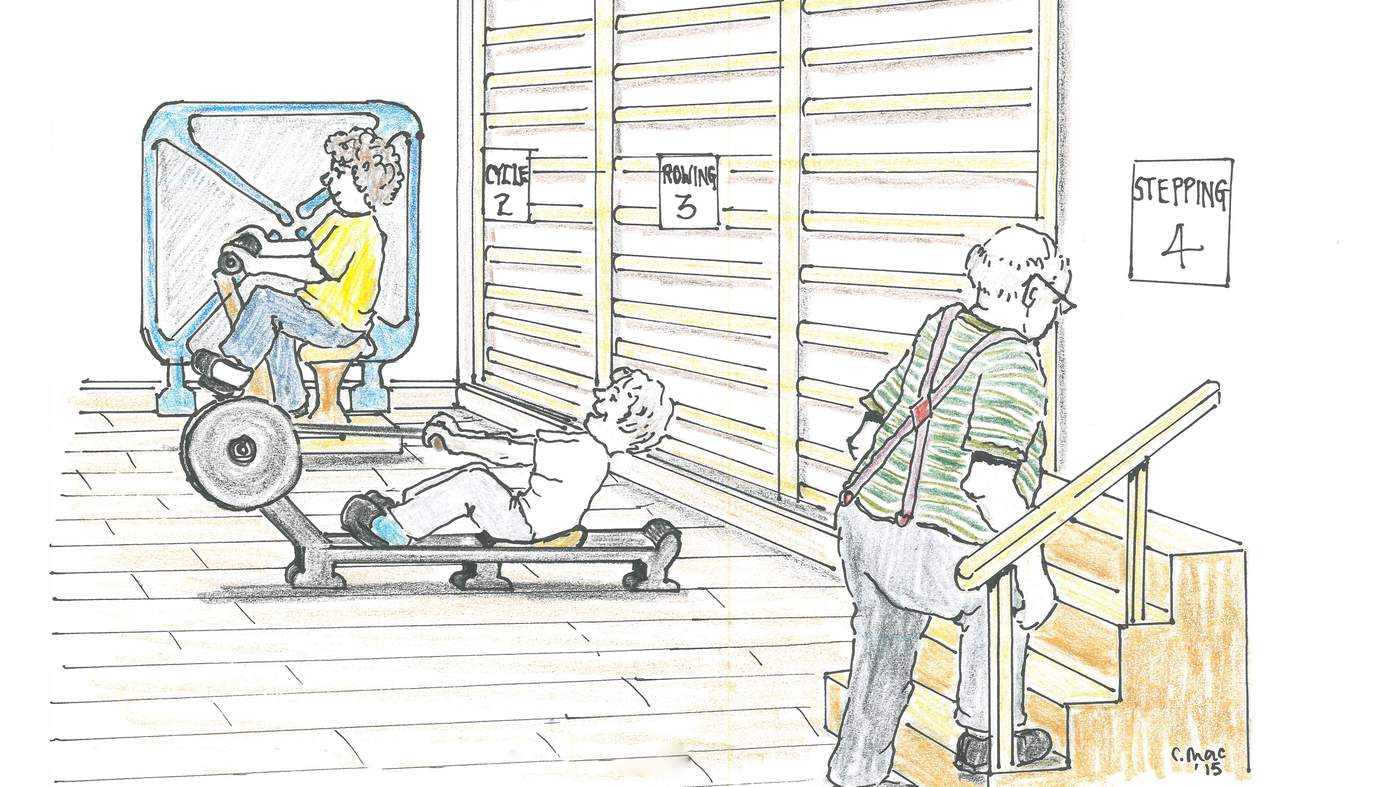 More about heart valve disease